We provide the foundations for a successful business.
ACS specialise in providing complete IT and Cybersecurity Solutions for Small and Medium-sized businesses in Ireland.
Over the past 26 years, ACS have partnered with the leading providers of IT Network and Cybersecurity Solutions to bring our customers the best and most practical solutions and products to protect their most valuable asset – their data.
ACS are a registered reseller and partner of SonicWall in Ireland and we have a dedicated team of highly trained SonicWall sales and technical staff at our base here in Malahide, Dublin. We have worked with SonicWall for many years and have built up a great working relationship with them.
Our promise to you: AT ACS, we will always work in our clients' best interests to ensure they always receive the best security solution for their business.
New Cybersecurity Package, Available Now with a Free Consultation

Not sure where to start? Don't worry. AT ACS, we have a friendly team of dedicated IT and Network Security staff on-hand to answer any of your questions. If you would like to book a confidential meeting with one of our team, you can call us directly on the number below or fill out a contact form.
Why Choose Us?
ACS is a traditional security reseller providing a range of management and support services, but we also operate online, giving us a unique ability to match service and support with competitive pricing. Our pre-sales support and advice is provided by people vendor-qualified in both sales and technical support, meaning we can have a unique insight into your requirements and the best solution available.
Cyber Security
SonicWall is a real competitor in the cybersecurity industry and has been fighting the cyber-criminal industry for 20 years, defending businesses worldwide. SonicWall products include award-winning next generation network firewalls and wireless security access points.
SonicWall continually adds to their range of products, developing solutions to fight the latest cyber threats and the varying needs of businesses. Some of SonicWall's latest products include virtual firewalls, web application firewalls, which feature advanced web security tools and services, and Capture Client – a unified endpoint offering with multiple protection capabilities.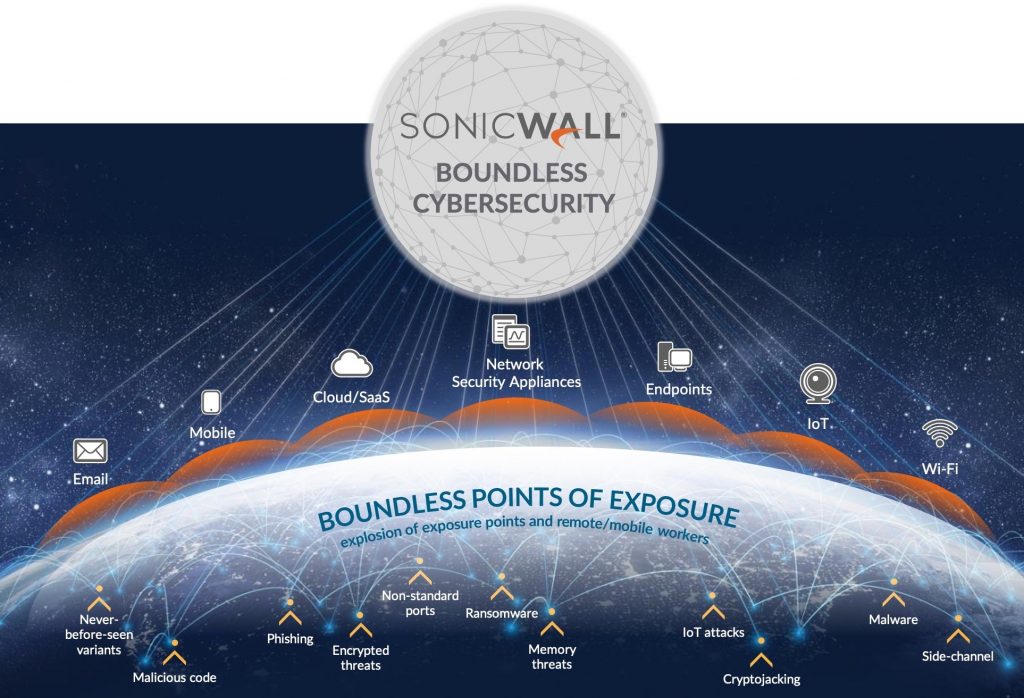 Speak to ACS about:
Firewalls
Secure remote access
Wireless Security
Email Security
Endpoint Security
Cloud Security
Questions? We're here to help.
From offering expert advice to solving complex problems, we've got you covered. Get in touch with a SonicWall Solutions Specialist today to learn more!
Call: (01) 846 4200

---
On Sale
---
---